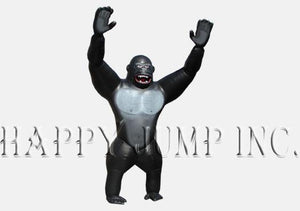 Advertising for a store front business or making yourself obvious to the public is vital for your business' success. Happy Jump, has you covered with an array of Advertising Inflatables, e.g., Hot Air Balloons, Mascots, Air Dancers, Inflatable Sign Post, or get a Custom Made inflatable made to order. All units are made with quality commercial grade material, Skillfully sowed for durability. With Over 20 reputable years in the industry, Happy Jump proudly guarantees and recommends their products. Click on the link to see for yourself https://happyjump.com/collections/advertising-inflatables?page=1 .
---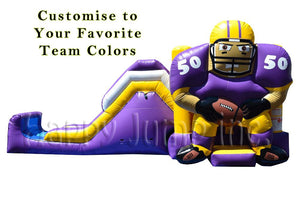 Calling All DIE –HARD Football Fans, want to enjoy every second of the game and entertain the kids, while representing with pride your favorite Team. Fulfil that wish, with our Custom made Football Bounce house or 5 n 1 Combo inflatable game. Specially made with your choice of team colors, even your favorite players' jersey number. Manufactured in the U.S. with Commercial Lead/latex-free Vinyl. And sowed with sophisticated expertness, for a safe and durable inflatable providing unlimited fun and enjoyment for all.
---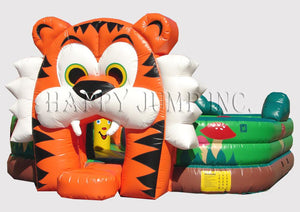 Happy Jump: Our Tiger Junior Safari – IG5510 will keep toddlers occupied for many hours on end. With its friendly inflated Tiger front it invites kids into  this play land inside. This safari bounce ,inside of the unit will include a hippo with a climb and slide section, pop-up noodles with friendly faces. Will also have a tunnel to walk through with a mushroom as an obstacle to bump into. This unit will have tall enough walls for easy visibility to keep a watch on the little ones. Make sure to add this to any of your rentals as an...
---
Happy Jump: Our 3 Piece Obstacle Course – IG5211 is a high active inflatable which you can race two participants at the same time In opposite sides. Each participant will jump in through the entrance climb up a portion of a slide to a crawl section. The end in the back section crosses to the middle section to climb a high and finalize the course by sliding down the center. This is a high energy, heart pumping obstacle course that will for sure bring fun to all those racing to the end.
---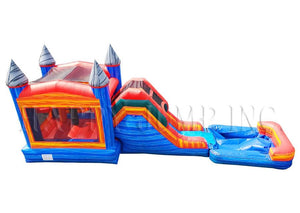 Happy Jump: CO2171 5in1 Super Combo Plus- This is more than your typical wet/dry unit. This bounce house slide combo has it all bounce, popups, climb, wet, dry, theme optioned. The 5in1 will include a large bounce house area inside with a couple popups and basketball hoop inside of the bouncing space. The ladder inside takes you up on the slide to come down into the interchangeable ending. This 5in1 has the option to have either a pool to splash in water or a stopper to be used dry. The outside of the bounce house will include soft sticky tape...